Cargo Insurance
Our liability as a carrier is insured by Lloyd's – a large insurance and reinsurance company in London, UK. The insurance policy can be found here.
London-based Lloyd's is one of the world's largest insurance and reinsurance groups, currently covering more than 80 syndicates. Our broker is UADBB Aon Baltic, and claims are investigated by their claim experts.
Do You have a cargo?
GET AN OFFER
We will offer the best combination of price and service quality!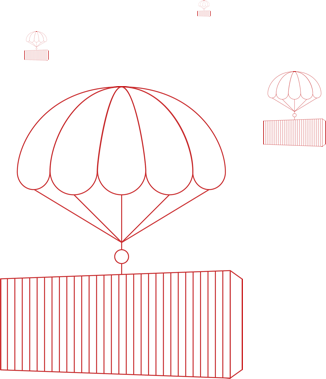 The importance of freight insurance
Although our company has an efficient cargo handling and maintenance system, the chances freight damage or loss due to circumstances beyond our control still remain, and the carrier's responsibility is limited for the entrusted freight. It is governed in accordance with the international conventions.
The Geneva Convention of 1956 that governs carrier's liability, provides for the maximum liability of the carrier of 8.33 SDR* per gross kilogram load.
* SDR means Special Drawing Rights.
You can find the exact rate of the SDR on the website of Lithuanian Bank: http://www.lb.lt
Therefore, if Your load is relatively light or expensive, we recommend insuring it additionally with freight insurance.
Upon receipt of the necessary information by e-mail (route, freight name, weight, number of places, value) we will calculate the insurance price for Your specific case.
Write us
Mostly, we use Marine Insurance Express insurance tool which has the following benefits:
Reliable security:
Freight is insured or reinsured in the world's largest insurance company, Lloyds of London.
Trusted injury experts:
"CESAM" network of experts – the oldest in Europe (350 years of work experience), with more than 650 experts around the world – and Lloyds experts.
We recommend freight insurance
accordance with ICC (A) 1/1/09 insurance rules which state that goods are protected from the following risks:
General accident or ship/freight salvage costs (Lisco Gloria damage)
Vehicle accident, driving off the road
Malicious third-party activity
Unloading of freight, if it is not done by the load owner *
Incorrect loading, fastening or packaging of freight *
Theft when there are visible intruder's marks
Fire and explosion
The insurance is valid from the moment when the insured cargo leaves the warehouse and ceases to be valid when the cargo is unloaded at the place of delivery.
* The conditions will only apply if you have insured your freight before loading
Do You have questions about cargo insurance?
Contact us now and our specialists will be happy to provide You with all the necessary information.
Write us