Storage services
Safely and Responsibly
You cannot immediately pick your goods or products and are looking for storage or need to reload them to another vehicle? Without hesitating, we can say that many years of experience in the field of logistics allows us to provide well-organized storage services.
Do You have a cargo?
GET AN OFFER
We will offer the best combination of price and service quality!

STORAGE
Sorting, packing, distribution of cargo, consolidation of shipments that are constantly becoming smaller.
Reloading, warehousing, storing, loading and unloading of freight
CONSULTATION AND DOCUMENTATION
Filling out the required freight accompanying documents
Legal assistance
Payment for services (loaders, carriers)
Filling customs documents and other formalities
You can successfully develop your business and stay unconcerned about storage of your goods – we'll take care of it!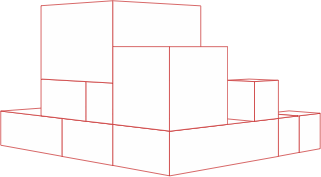 We will offer storage services according to Your needs
Your needs are our concern. Loads will be protected in accordance with the recommendations, ensuring safety of the stored goods and maintenance of the appearance.
You can bring cargo to our designated warehouse or order a cargo transportation service from us. We will take your freight from the supplier or factory and store it in suitable warehouses as long as needed.
Why to choose our storage services?
We always find a solution that suits the needs of our customers. Whether you are a large enterprise or a newly formed small company, we are ready to help You.
We also provide transportation services. So we can deliver your goods wherever you wish.
Our goal is to become a reliable partner in your business. Therefore, we constantly improve our service quality.
We commit to provide top-level services.